SysTools® Data Recovery Software Displays How It Works to Recover Windows Files or Folders
Windows Data Recovery software is capable to recover data even after the toughest corruption issue is reported and to recover deleted Windows hard drive data or to go for formatted hard drive data recovery user can go for the how it work section analysis which help to completely know how SysTools® data recovery software works. Download and install the Windows Data Recovery software now and get ready to witness world class technology helping user in Windows file recovery all at one go.
Download and Install Hard Drive Data Recovery software in the Windows OS and then move to run the tool from the path:

Start>> All Programs>> SysTools® Hard Drive Data Recovery software>> SysTools® Hard Drive Data Recovery software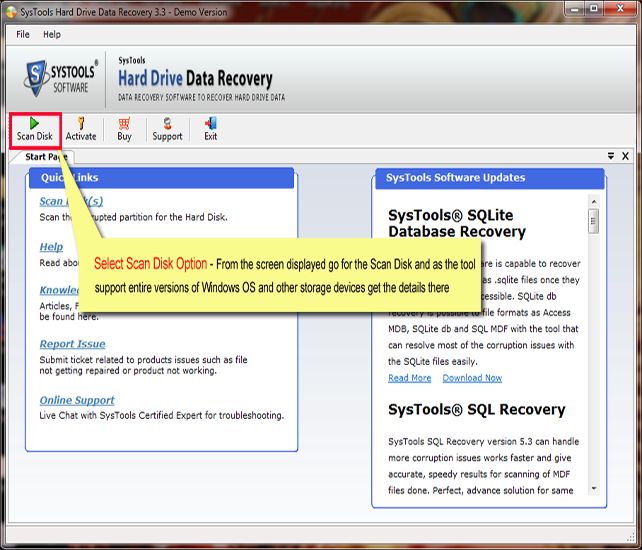 Go for Recover Partition Option - Confirming the partition, user can move to select Recover Partition option and start hard drive data recovery process

To recover Windows files and also to recover deleted Windows hard drive data, tool will start scanning process. Get the process progress displayed.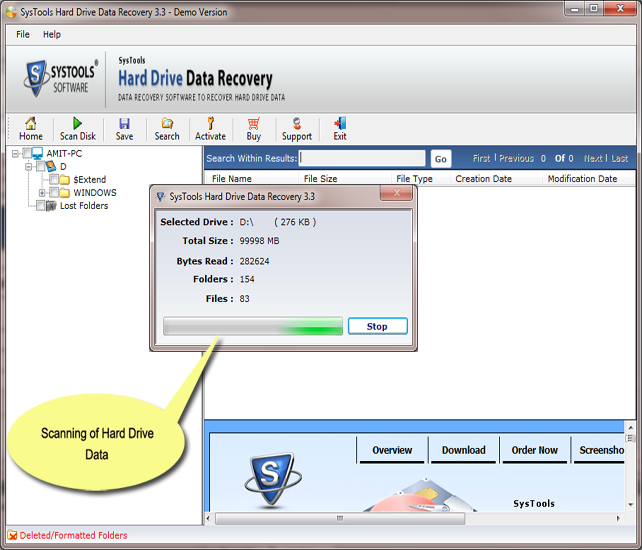 Summary of files and folders recovered as a result of deep scanning done is displayed for user reference. Check and click Close or Search.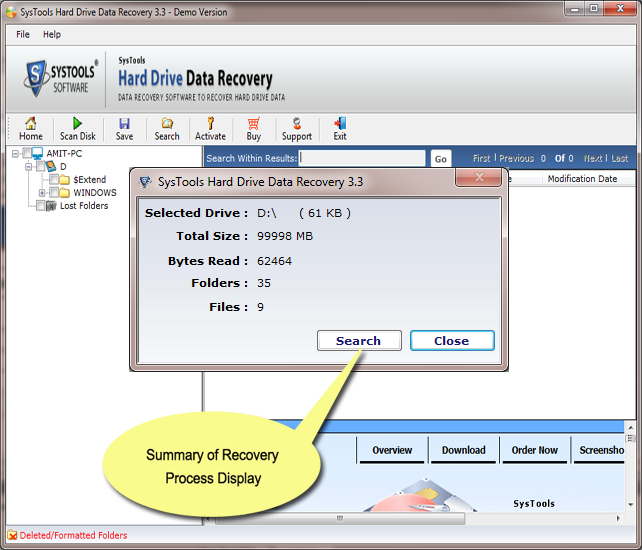 View and Save Data

View Data from Recover Windows Files - Displaying the files and folders after scanning process is a option given by the Windows data recovery software to make it sure that entire data is been recovered and repaired. Left panel will have the folder and right panel have the file data displayed to preview data, right click on the file and select Preview Selected Files option from drop down menu. Preview of file will be shown on the bottom panel of the screen.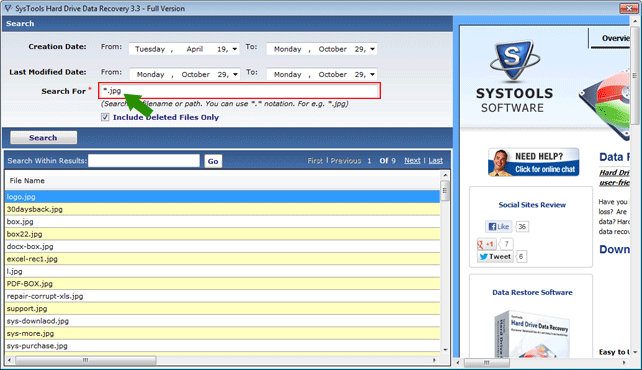 Preview of Selected Files/Folders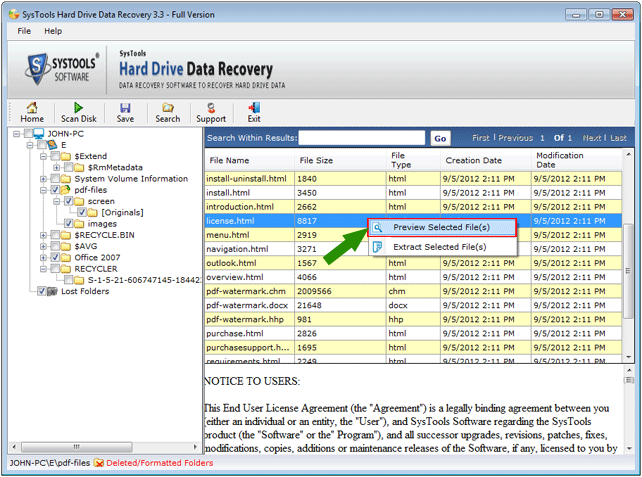 Right click on files and select extract selected files option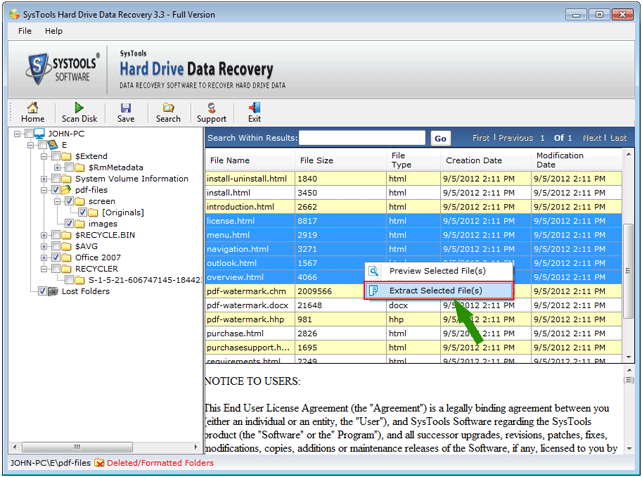 Browse to Save Data - Select desired location to save the Windows files that are recovered with the Windows data recovery software. Confirm and click OK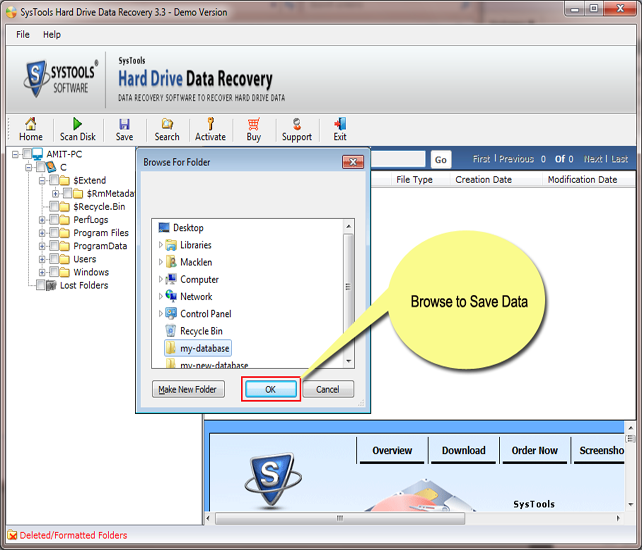 SysTools® data recovery tool in the name Windows Data Recovery software give option to close and exit the setup once recover deleted Windows hard drive data process is over. Close the setup and accept the warning message with Yes option selected.